Hi Everyone,
Are you enjoying the fall colors? I sure am, the weather has been spectacular.
Fall has set in, school has started, clubs and groups are getting together again, and the milk bag weaving and crocheting has picked up speed. Thanks to all who have made mats and welcome to those who have started the milk bag mat project.
Our mat count for this year is up to 5015 mats. Once December comes, I will send you an update with the number of mats we have sent out since Milk Bags Unlimited began.
Pick up your bags day…I have quite a few boxes of bags in my garage so I will offer 2 days this month for you to come and get what you need. Wednesday, November 9th and Saturday, November 12th. I will be home all day waiting for you to come and get your supply of bags. 
FREE FRAMES: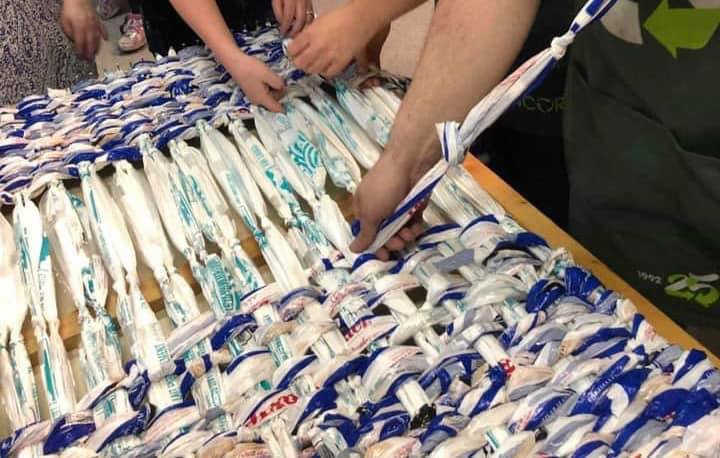 The only frames I have to offer are in Ottawa. If you are in this area and would like to have a frame, let me know and I will put you in contact with the lady who has them. 
If you have moved on to another volunteer opportunity and have weaving frames that you would like to donate, please let me know and I will see if there are people who would like to inherit them to continue with the work.
If you would like to make your own frame, please go to   https://milkbagsunlimited.ca/how-to-do/ to see the sizes  and directions of frames that you can build. They are easy to construct… all you need is some wood, nails or maybe screws, a hammer, a saw, and a tape measure. 
A little story: 
We hired a new lady at our office who is originally from El Salvador. I told her about the milk bag mats and how Canadian Food for Children sends containers of donations to her country. Here is the amazing part: she is from the same city where the containers are delivered, and her mom knows the mission where the supplies go. Her mom has a neighbor who has a milk bag mat. The two ladies started talking and the lady with the mat said she had a bed that was pretty rough to sleep on, so now she sleeps on her mat EVERY night. First hand reports like this make my heart swell. I hope she has a beautiful big fluffy mat.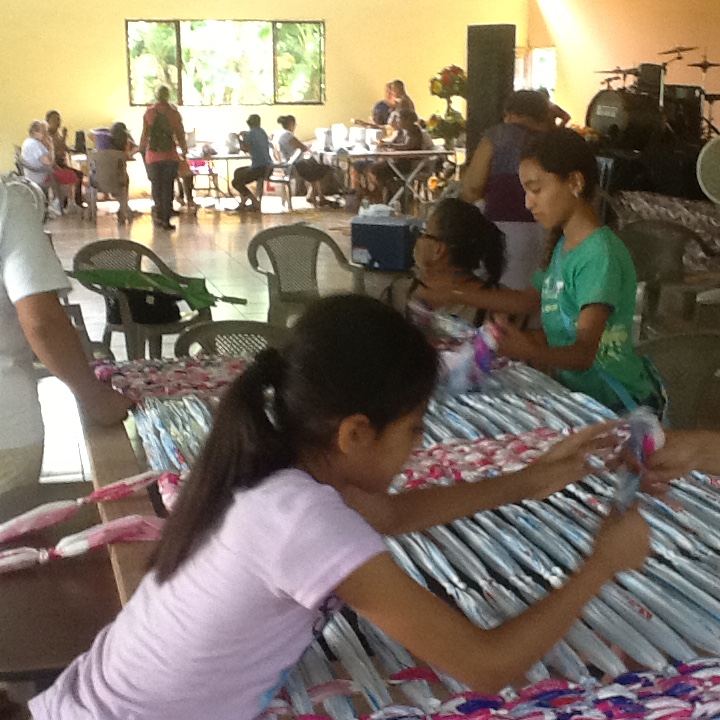 Hope to see you on pick up your bags day,
Angela