Hi Everyone,
Hope you are well. I have had a very busy month with family commitments, but all is okay and I'm keeping up. Our milk bag project is growing, and it looks like people are getting back to their volunteer work and school clubs to make mats.
The mats are desperately needed all over the world. I am an avid news watcher, and my heart goes out to the people groups in the world who have suffered so many tragedies.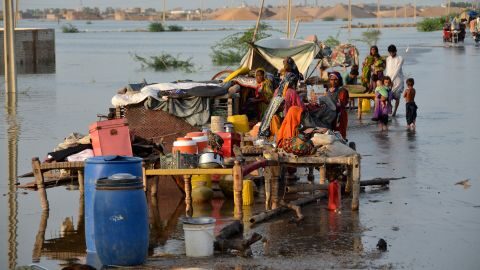 I look at Pakistan and wonder if we can help the people who have seen their homes and lives torn apart by the monsoons. If anyone knows how we can get mats to these people, please email me and we will try to help. 
Our pick up your bags day is a little messy this month. I am working full time right now and I need a shipment of milk bags delivered to my home, but I don't know when I'll be home to receive them to put them in my garage. Right now, I have 10 boxes of bags in my garage and if anyone wants them, let me know, and I will leave them outside on my driveway for you to pick up. Canadian Food for Children at 1258 Lakeshore Road E. in Mississauga has bags. This is where the skids of bags are shipped to before I get them delivered to me. For now, if you need boxes of bags, please go to CFFC and when I get a shipment to my home, I will let you know. Remember CFFC is only open Monday to Friday and ONLY from 8 AM until noon.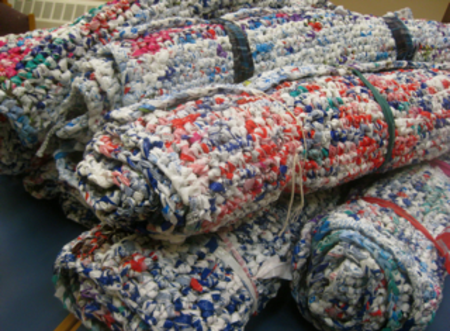 Our mat count for this year is 4348 mats. Thank you for your work and support. 
FRAMES TO DONATE: If you are interested in getting free frames, please let me know and I will put you in contact with the people who have them.  I have a 7 loop at my home, there is a 6 loop at a church at Bayview just north of Major Mackenzie, there is a 6 loop at CFFC, and there is a lady in Ajax who has frames of various sizes. 
October is a beautiful month… the colour of the trees fills me with delight and sheer pleasure… let's be thankful for what we have and how blessed we are.
Happy Thanksgiving to all,
Angela