We do our best to regularly update contacts.
Please contact us at info@milkbagsunlimited.ca
Please inform us about any changes
DROP OFF LOCATIONS FOR FINISHED MATS: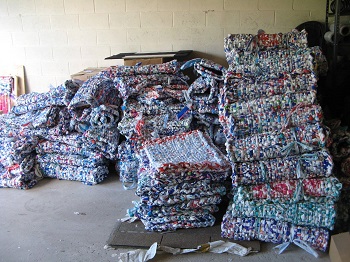 MISSISSAUGA
1258 Lakeshore Rd E.- Mississauga L5E 3B8- 905 -274-9239 ( Just west of Dixie Rd- on the South side)
 Open Mon to Fri 8am to 12pm.
Please refrain from leaving any goods outside the warehouse.
As always, they  are grateful for your monetary donations: https://www.canadahelps.org/en/dn/m/4714/donation
KLEINBURG 
Angela Kesthely – (Milkbagsunlimited Founder)
 344 Westridge Drive – KLEINBURG, ON L0J 1C0 (Islington & Major Mackenzie)
Leave the mats in the driveway at any time.
For more information get in touch with Bettina Roth (Communications Director ) @ info.milkbagsunlimited.ca
NIAGARA FALLS
The Hub 4333 Queen St. Niagara Falls ON L2E 2K9
7 days a week from 1:00 – 5:00 PM.
GROUPS MAKING MATS
Everyone is welcome!
Contact them individually to find out if they may accept bags!
AJAX
St Andrews Church: 35 Church Street North- Ajax ON L1T 2W  Tel:  905-683-7311
Leader: Rea Klein at http://office@standrewsajax.ca.
Weekly – Mondays 9:30 AM – 12:00 Noon
AYLMER
St Paul's United Church: 5 Queen Street N. Aylmer, ON N5H 2W4 Tel: 519- 773-7152
Sleeping Mat Ministry: Several years ago, a small group of women at Saint Paul's came together to make milk bag sleeping mats to be sent to Third World Countries. Our mat making group meets from 9:30-11 every Thursday morning on the second floor of the CE building from September through June. Newcomers are welcome.
Christian Reformed Church, 194 South St., W., Aylmer, ON, N5H 1S3
They meet weekly on Tuesday mornings from 10 am to 12 noon
BELLEVILLE
Holy Trinity Evangelical Lutheran Church:516 Victoria Ave, Belleville, ON K8N 4N5 Tel: 613- 969-1257
You may want to inquire about their Outreach program making mats.
  CAMBRIDGE/ FERGUS/GUELPH/ KITCHENER
Bags to sleeping mats  Contact:
https://sites.google.com/view/bagstosleepingmats/home
https://www.facebook.com/groups/312955906755104/
DURHAM REGION
Oshawa, Whitby, Ajax, Clarington, Pickering, Scugog, Uxbridge, Brock
Brings together people who would like to participate in the transformation of plastic bags to sleeping mats in the DURHAM REGION.
Contact: https://www.facebook.com/groups/761167414751060/about
KINGSTON
Earthhub – 398 Glencastle Road – Kingston, ON K7M5V2
This is a private home, you may drop off  milk bags 24/7.
Contact: https://www.facebook.com/groups/752183975419133/
 MISSISSAUGA
 NIAGARA AREA
Plastic Sleeping Mats for Niagara
Contact : https://www.facebook.com/groups/361651205118739/about
OTTAWA AREA
Ottawa area workshops –  everyone welcome( free)
For best, updated  information as well as contacts go to :
http://recyclemilkbags.pbworks.com/w/page/26969816/HomePage
 OWEN SOUND
Owen Sound Library: 824 1st Ave W, Owen Sound, ON N4K 4K4
Come and join the group in the boardroom. They start at 6:30 and are cleaned up and out for when the Library closes at 9:00PM. . for more information click on the link  http://helpinghandscraftclub.weebly.com/ )
 TILLSONBURG
Sleeping Mats for the Homeless cause HOMELESSNESS HAPPENS
https://www.facebook.com/groups/385539841592998/about
TORONTO
 Christie Gardens Retirement Home: 600 Melita Crescent, Toronto ON M6G 3Z4
Normally they have the milk bag get together on a Wednesday at 2:30pm, twice a month. However, this sometimes changes. Just go to: www.christiegardens.org , then pick New & Events, then Calendars & Newsletters ( Suites Calendar) . You may call Kate or send her an e mail.
Wood Green Community Care East York Seniors Centre: 840 Coxwell Ave. East York, ON M4C 5T2  (Coxwell & O'Connor Tel: 416- 572-3575
Mondays 2-3:30PM   Wednesdays 1-3:30PM
Bags to Sleeping Mats Toronto / GTA
Contact : https://www.facebook.com/groups/479085766816826/
WALKERTON
 Sacred Heart Church: 21 Victoria St, Walkerton, ON N0G 2V0 
Tel:519- 881-0692  when their group is meeting. https://www.sacredheartchurchwalkerton.com/
 WASAGA
Wasaga Beach Community Presbyterian Church:  208 Mosely Street Wasaga Beach, ON L9Z 2K1
Check the newsletter: :http://wasagapresbyterian.ca/newsletterand-other-news/
OUTER BAGS & PLARN BALLS :  DROP OFFS
 1. BAGS : must be clean,  flattened and boxed ( 500-800 per box, lower amounts also accepted)
PLARN: Cut strips, looped together to become plastic yarn . The "HOW TO"  page has detailed instructions.
Check with every  group before dropping off boxes of bags or yarn balls. 
You may have to hang on to the bags, until  volunteer weavers and crocheters are back in action in your area.
AJAX
15 Roberson Drive, Ajax , ON L1T 4K1
 ANCASTER
Hamilton District Christian High School: 93 Glancaster Rd, Ancaster, ON l9G 3K9 Tel: 905-648-6655 http://hdch.org/2015/09/29/teaching
 BEAMSVILLE
4278 Queen St. Beamsville, ON L0R 1B
This is an apartment, ground floor, balcony drop off. Once you pull in go straight you will see glass doors, Pamela's  balcony is to the right. She has a labeled bin on a table on her balcony, drop off anytime. (cuts and ties the bags)
BINBROOK
80 Garinton Crescent  Binbrook ON L0R 1C0
 BRADFORD
Holland Gardens Retirement Residence: 552 Holland Street West, Bradford, ON  L3Z 4H3 
Contact: Julianna Pizzuro – Life Enrichment Manager LEM.HG@verveseniorliving.com
 BRAMPTON
TBA
 BRESLAU
114 Maplecrest, Breslau, ON N0B 1M0
Place in bin on front porch.
 CAMBRIDGE
138 Ballantyne Ave., Cambridge, ON N1R 2S9
Drop off on front porch.
620 Langlaw Dr, Cambridge, ON N1P 1H8
There is a big box on the front porch for plastic bags drop off.
 ELMIRA
59 Muscovey Dr, Elmira, ON N3B
Drop off on front porch.
 FERGUS
St Joseph Elementary School: 150 Strathallan Street, Fergus, ON N
Contact : tgoodwin@wellingtoncdsb.ca Tel: 519-843- 3810
 513 St Andrew St W, Fergus, ON N1M 1P4
Drop off on Front porch.
 301 Edinburgh Ave -Unit B ,  Fergus, ON N1M 1A2
Drop off on front porch.
FORT ERIE
First Baptist Church, 165 Bertie St., Fort Erie ON L2A 3W9
GUELPH
18 Peter Ave, Guelph, ON N1E 1T4
Place on porch or in front of garage.
10-125 Cole Rd, Guelph, ON N1G 4S4
Drop off on front porch.
 KITCHENER
162 Doon Mills Dr, Kitchener, ON N2P 2S1
Drop off on Front porch.
7-210 4th Ave, Kitchener, ON N2C 1P2
Enter parking lot  at 82-84 Wilson. Look for parking spot 41 at first building on the right. Unit 7 is in front of parking spot, with the 3 chair patio set and BBQ. Place in bin or knock on the door.
26 Bonfield Pl, Kitchener, ON N2E 1H5
Gently toss your bag of bags onto the first floor balcony of the triplex.
487 Bridgeport Rd E, Kitchener, ON N2K 1N8
Drop off on front porch.
 HAMILTON
108 Norrie Ave. Hamilton ON L9A 2E3
 LONDON
Looking for a drop off!
MARKHAM 
Looking for a drop off!
NIAGARA FALLS
 5977 Barker St. , Niagara Falls ON L2G 1Y5
Bin on porch  (cut, ties, crochets)
ORILLIA
Uplifting Blessings 
The Mission of the Blessing Bags is to provide the homeless with necessities such as food, water, hygiene items, and comfort. It also aims to provide the homeless with a list of resources and words of encouragement to assist them during this part of their journey in life.
Contact: https://www.facebook.com/groups/1285885224760141/about
OTTAWA
Metro grocery stores (usually where the carts are):
Barrhaven — Woodroffe/Strandherd
Bells Corners
Kanata South — on Eagleson
Kanata North — March Road
 OWEN SOUND
The Helping Hands Craft Club provides boxes for you to fill. Contact the club and request a collection box before dropping off any bags at any of the location below.  Email: helpinghandscraftclub@hotmail
 All Things T : 810 10th St W, Owen Sound, ON N4K 3S1  https://www.facebook.com/allthingst/
Hours: Sunday and Monday- Closed…Tuesday – Friday- 10am to 6pm…Saturday 9am to 5pm
 The Pet Feed Mill: 1299 16th St E, Owen Sound, ON N4K 1Z4
 https://www.facebook.com/ThePetFeedMill/
Hours: Sunday- 11am to 3pm, Monday – Wednesday –  9am to 6pm,Thursday- 9am to 7pm,Friday- 9am to 8pm,Saturday- 9am to 5pm
 Gardel Pet Shop: 955 10th St. West, Owen Sound, ON N4K 5S2
Hours: Monday – Thursday &  Saturday 9am – 6pm,  Friday 9am – 8pm  Sunday 11am – 5pm
PETERBOROUGH
  DeafBlind Ontario Services ( Temporary office) : 192 Hunter Street West, Peterborough, ON, K9H 2L2
Natasha Langley, Facilitator of Community Services
p: 705-772-7495 | f: 905-853-3407   n.langley@deafblindontario.com –   www.deafblindontario.com
         PICKERING
 481 Broadgreen St, Pickering, ON L1W 3H6 – Private home: just leave them on the porch!
1837 Walnut Lane, Pickering ON L1V 2X5-  Private home: just leave them by the front door!
 ROCKLAND
Walmart –  3001 Richelieu St, Rockland, ON K4K 1K9 – Small box in the return area
SEAGRAVE & PORT PERRY
Seagrave United Church: 15 Coryll, Seagrave,ON L0C 1G0 Tel: 905-985-2429
Drop off during normal operation hours, most Sundays from 8:30- 11:30 a.m., check our calendar at Calendar.html for other times.
 Marlin Travel, 158 Casimir St. Port Perry, ON L9L 1B7 Tel: 905 -985-2268 Drop boxes bags into the office
 Taylor Residence, 10 Isabella Court, Seagrave. "blue bin at the front door"
 SMITHVILLE
The Smithville Legion – 172 St. Catharines St. Smithville ON L0R 2A0
Drive to back you will see a walkway with a skid at the end to place your bags
 ST CATHARINES
Itty Bitty Pie  18 Secord Drive St Catherines ON L2N 1K8
Tuesday – Friday 11:00AM- 3:00PM or Saturday 11:00AM – 2:00PM They will go to "NIAGARA MOBILE CLOSET"
 56 Roehampton Ave. unit 23 St Catherines  ON L2M 7P9
Tracy  has a small porch and she will bring it inside right away) (cuts and ties bags)
 4 Eden Dr. St Catherines ON L2R 6B2
Bin on  front porch – drop off anytime (cuts, ties, crochets)
 725 Welland Ave. Unit 40  St Catherines ON L2M 7X9
Bin on porch (cut, ties, crochets)
STOUFFVILLE 
TBA
TORONTO
Don Valley Bible Chapel  25 Axsmith Crescent   North York M2J 3K2
St. Stephen Community House  260 Augusta Avenue Toronto M5T 2L9
Street Health Community  338 Dundas Street East Toronto  M5A 2A1
557 Hillsdale Avenue East ( Bayview / Eglinton ) Toronto  M4S 1V1
Bin on porch
WELLAND
25 Nelles Rd. Welland ON L3B 2P1
Bin on  porch.
Beyond the Streets (Volunteer Home) 17 Harold Ave. Welland ON L3B 1J6
Bin on porch.