Hi Everyone,
Hope you are well as summer has now come upon us.
I know this email goes far and wide.. in fact world wide, and I am happy to share the news of what is going on with our little project. Summer time usually finds us doing other things than weaving, but please consider spending a little time making mats.
I had 140 boxes of milk bags delivered to my home, so we can now have a "Pick up your Bags" day again. I will be home all day on Wednesday, June 7th for anyone who would like to come and pick up boxes of bags. However, you can pick up bags any time, you just have to email so I can set them out before I leave for the day.  
Canadian Food for Children also got a shipment of bags so you can go there too. Their address is 1258 Lakeshore R. E. Mississauga, but please  remember they are only open Monday to Friday and only from 8 AM until noon. NO WEEKENDS OR AFTERNOONS. If you take your mats there, please send me an email and I will add the number  to our running total. 
Our mat count for this year is 2885 mats. Thank you for all your good deeds and spending time to help the less fortunate. I always say.. if you want to be happy, volunteer; it helps others and lifts your spirit too.
For your enjoyment, take a look at the pics below. Last Friday, students from the York Catholic District School Board made health kits and milk bag mats. They were delivered to Canadian Food for Children yesterday. The Health Kits went to Peru and the mats were shipped off to Guatemala today.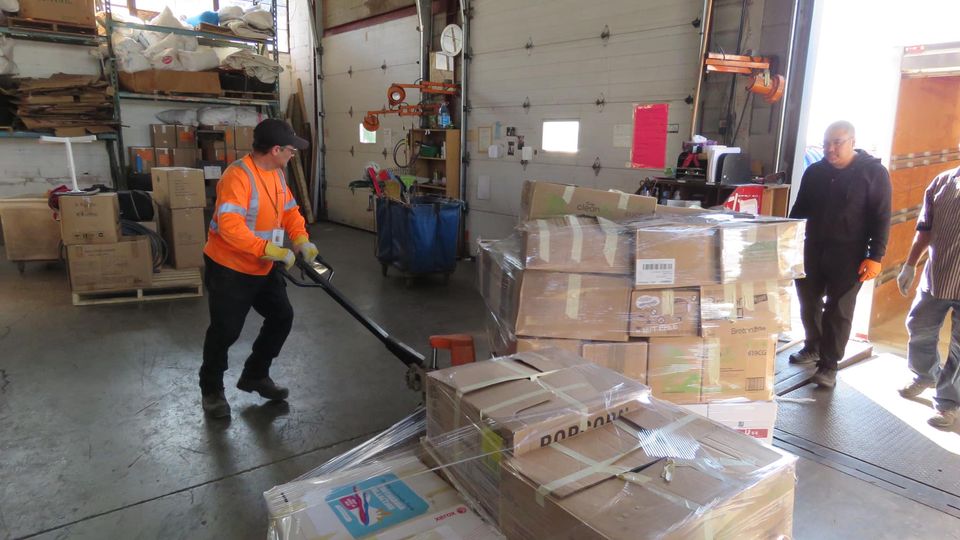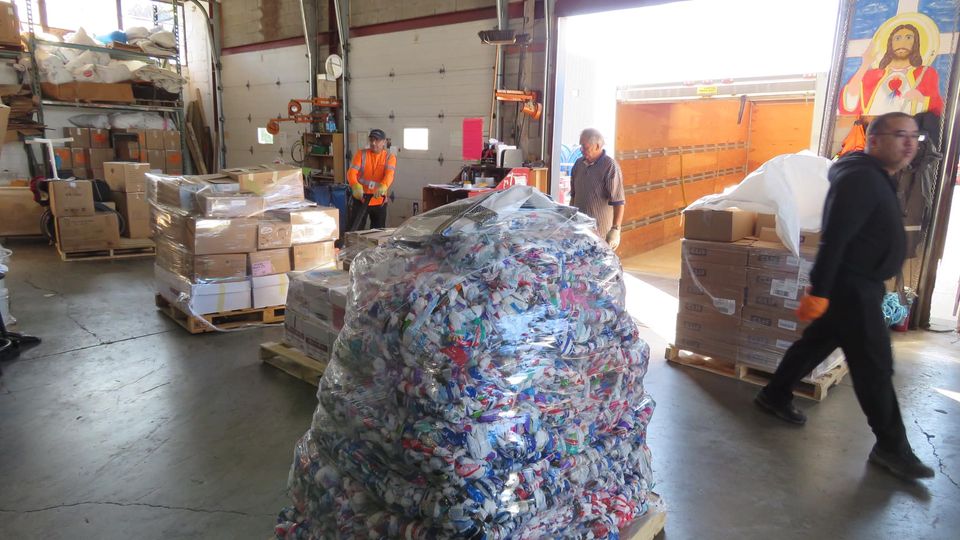 Hope to see many of you on Wednesday,
Angela