Hi Everyone,
Hope you are well and looking forward to spring.
Ottawa News:
Brinks is clearing out the mats in the Ottawa area delivering them to Canadian Food for Children who sends them to people in need.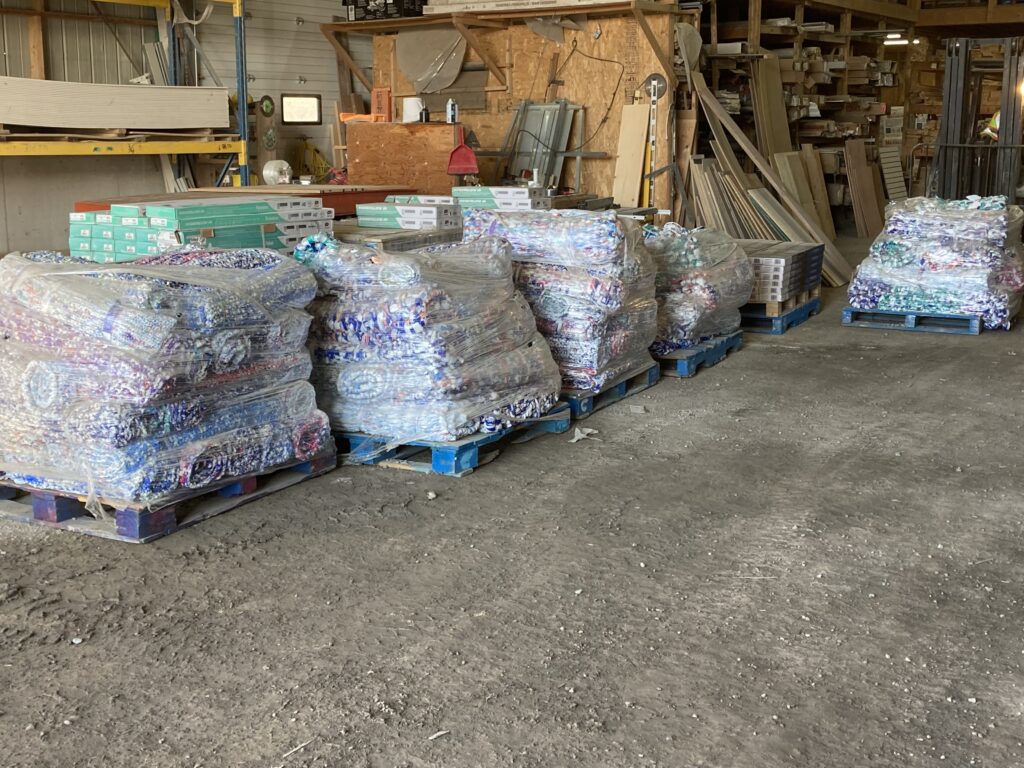 One of our team, Sandra, had tons of mats in her garage and also another 170 stored in a Home Hardware warehouse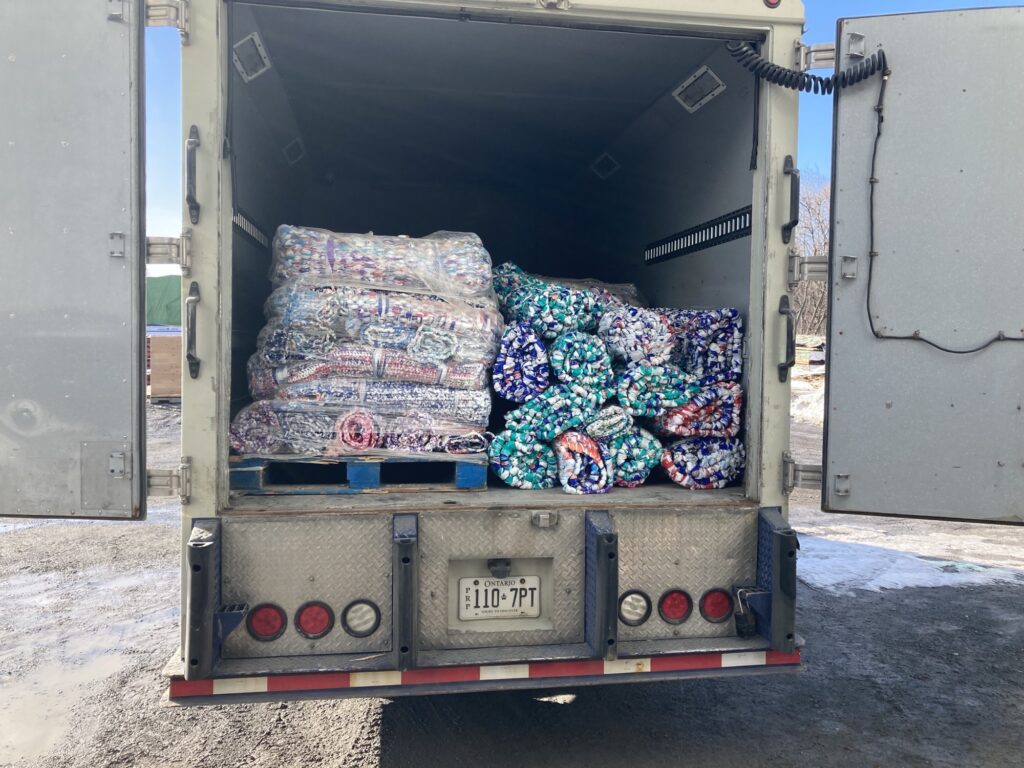 The Brinks team made two deliveries and cleared out the mats. Take a look at the photo below.. HAPPY PEOPLE.
Brinks will soon be delivering a 3rd load from a collection of mats from several people in the Ottawa area. Thank you to the people who have been weaving or crocheting the plastic and thank you Brinks for all your help. We all appreciate the volunteers everywhere. In this world of craziness, kindness shines bright in the darkness.
Zimbabwe News:
Remember our friends who work in Zimbabwe? If you don't, look back on newsletters from a year ago and you will see that we sent 1 skid of milk bags to a group of people there. They enjoyed making the mats and sold them to make money to buy chickens, turkeys, goats and pay for tuition for their children to go to school. Well, last fall, our partner Rose, who lives here in Ontario, shipped 4 more skids of bags to Zimbabwe and then travelled there 2 weeks ago. She and her husband received the shipment and gave the milk bags to the people there. Below are short videos of the people who want to tell us about how making mats has changed their lives and to thank us for the bags. Rose and her team also brought a medical team, taught the people how to make laundry soap, and started other projects. In the email I received from Rose she said that the demand for mats is so high the weavers have a waiting list. This has been my dream all along.. we can work and that is great, but sharing the project with people who want to do the work and make a living at it.. wow, I'm so happy for these people and as long as we can send the milk bags through Rose's charity, we will.
Looking for:
If anyone has decided to stop weaving and if you have a frame to donate, please let me know, I have people who would like one and we may as well pass them around so they can continue to be used.
So far this year we have sent 1881 mats to people in need. Our next pick up your bags day is any day you want to come to my place to get boxes of bags. I've been pretty busy lately so let me know when you want to come, and I will set out as many boxes of bags as you need. I have lots. If you are in the area of Canadian Food for Children at 1258 Lakeshore E. in Mississauga, you can drop off your mats (let me know if you do) and get bags there too. Just be aware that they are only open Monday to Friday from 8 AM until noon.. NO AFTERNOONS OR WEEKENDS.
Hope to hear from you and happy weaving,
Angela