Hi Everyone,

Hope you are well. Things are good, but very busy here at my place.
The project continues, and I'm pleased to tell you that we have many schools getting back to weaving the mats. I would like to thank our Retired Catholic Teachers in York Region who have been working very hard to help the schools by picking up mats, delivering milk bags and also helping to teach the new students how to weave the mats.

I also want to thank Brinks for a huge shipment of mats that they transported out of the Ottawa area to Canadian Food for Children. Without all the volunteers this project would not be able to continue, so thank you everyone. your generosity of time is much appreciated.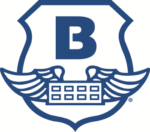 A few days ago, I had the opportunity to take a whole van load of mats to a warehouse where supplies were being sent to Turkey for the 1.5 million homeless after the devastating earthquake. I had the most beautiful mats… all over 6 feet long and 3 feet wide. I also had handmade, never been worn, mittens and hats. When the men at the warehouse saw the mats they ran their hands over them and said, "These would be wonderful, our people are freezing,"… but we can't take them, they don't have a tag on them. I thought, tag?? They meant they were not bought in a store … I said, they are HANDMADE, never been used, and the mitts and hats have never been on anyone. They said we know, but the government won't let them out of Canada unless they have a SKU or a price tag on them. The men were so upset and so was I… how sad!


However, we keep working and know that our mats are being gratefully received at Canadian Food For Children.

As far as picking up bags, I can't give you a specific day this month, as my days are very busy, and I don't know when I'll be home for a full day. PLEASE email if you need boxes of bags. I have lots of them and will put them outside my garage for you to pick up.

Stay well,
Angela