There are wonderful people in this world! The weaving of the very much needed mats is in full swing with many new volunteers on board and groups restarting their activities. The new year just started and over 110 mats have already been given to people in need. And this is only from around here!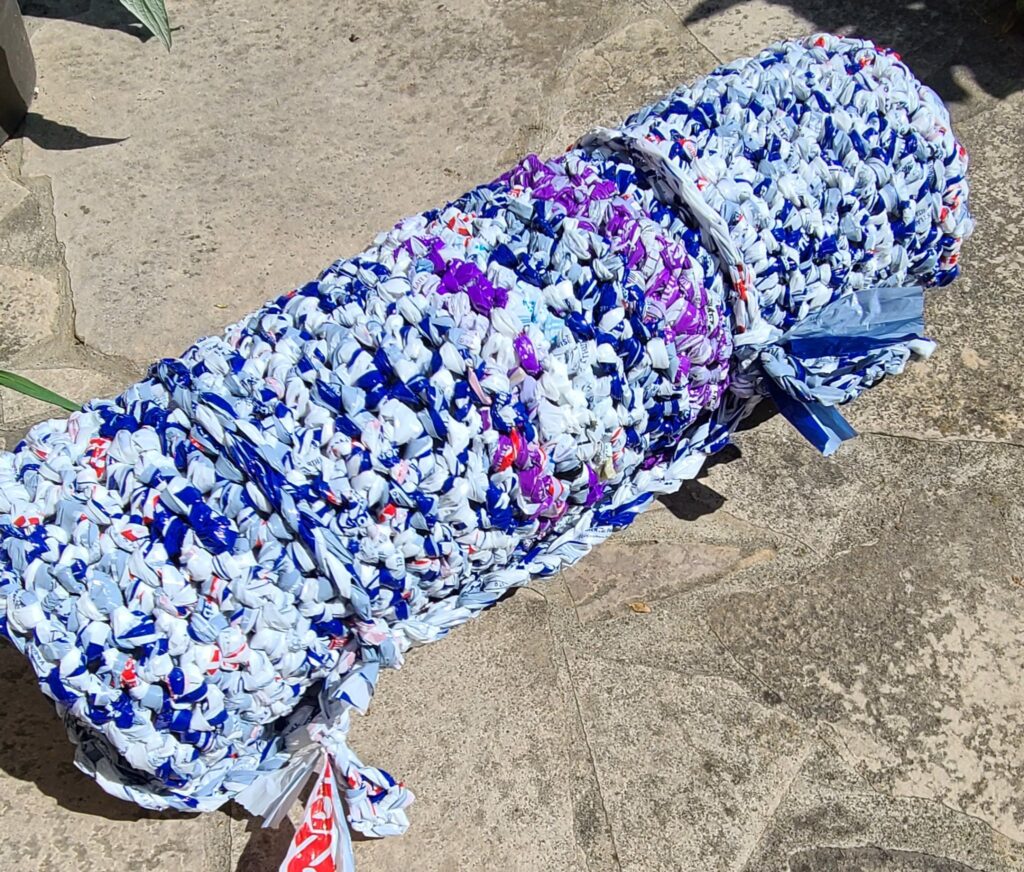 About wonderful people, here is a story about Kuhlen, the driver who brings the new overstock milk bags to Kleinburg. Angela gave him money to compensate him for the fuel he uses for his big truck. Instead of pocketing it, he sent it to an orphanage in Sri Lanka.
Just take a look at all the stuff they bought with it  
Wednesday, January 11 is "Pick up Bags' day. Angela will be there all day waiting for anyone who wants boxes of never used milk bags. If you are unable to go to Kleinburg on Wednesday, let us know and Angela will arrange another day for you.
If you have finished mats, bring them. Angela will make sure that they go to the Canadian Food for Children warehouse from where they will be shipped out.