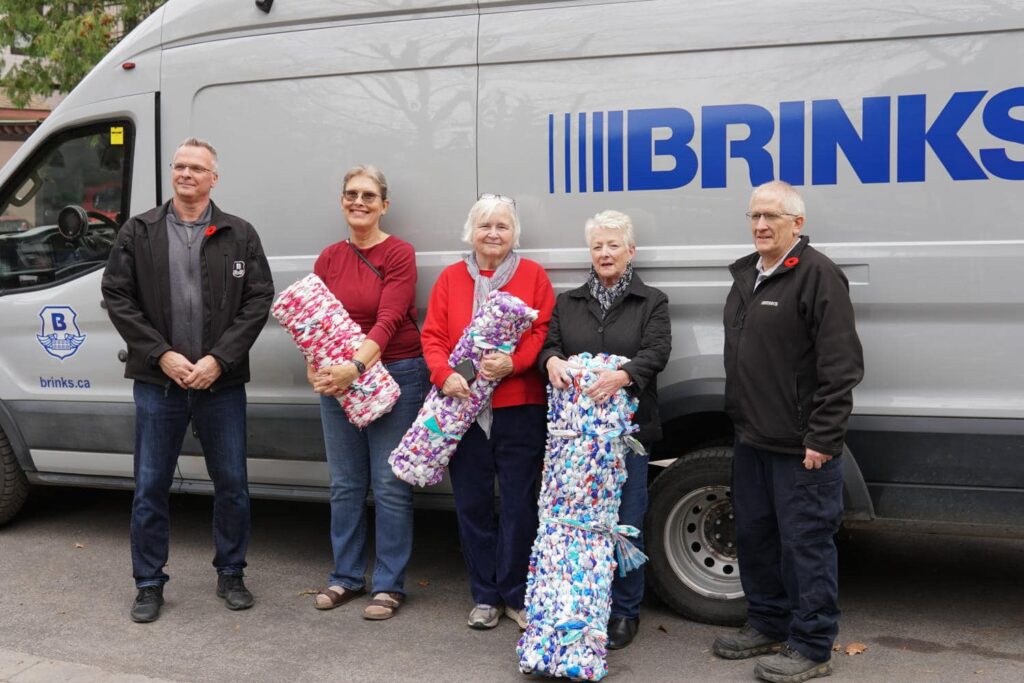 It's a huge wow, here, folks. Just huge…
The sleeping mats, woven or crocheted with never disintegrating milk bags for people who have no bed or mattress are in great demand all around the world. In the Ottawa area a great number of volunteers donate their time to make them. The logistics of transporting mats from Eastern Ontario to Canadian Food for Children warehouse in Mississauga have always been the weak link in the area's Milkbags Project. Finished mats get stockpiled in people's garages, waiting for a donated transportation opportunity to arise. Made even worse by COVID 19 lockdowns, there were growing pockets of collected mats: 160 here, 170 there, as well as dozens or even just a few in widely separate locations. Angela Kesthely and Christina Thiele have been actively searching for the solution and everyone in the Ottawa area has been well aware of the issue – it has been a topic of conversation whenever crocheters or weavers get together.
In mid-October 2022, one of these conversations started a snowball. Sandra G, a prolific weaver, was talking with Rosemary C, Rosemary translated talk into action – she wrote up a little news item, asking for transport options, in her local paper, the Glengarry News.
SUDDENLY MAGIC HAPPENED!
A local resident who worked for Brinks, Greg M, not only read the item but took it in to the Brinks Ottawa office to see if there was anything they could do. He was met with great enthusiasm – even if they had no idea what a milk bag mat looked like! – and proceeded to get in touch with Rosemary, who went back to Sandra about the exciting possibility. Sandra has been part of a large group of people who keep in touch via a newsletter put out by Christina T, and emailed her to say someone called Rosemary would be getting in touch with a contact name.
Brinks' Greg M and Christina discussed how to make it all work; after some additional conversations with the Toronto office, who also were very enthusiastic about the whole idea of milk bags being made into sleeping mats, a test run was organized for early November.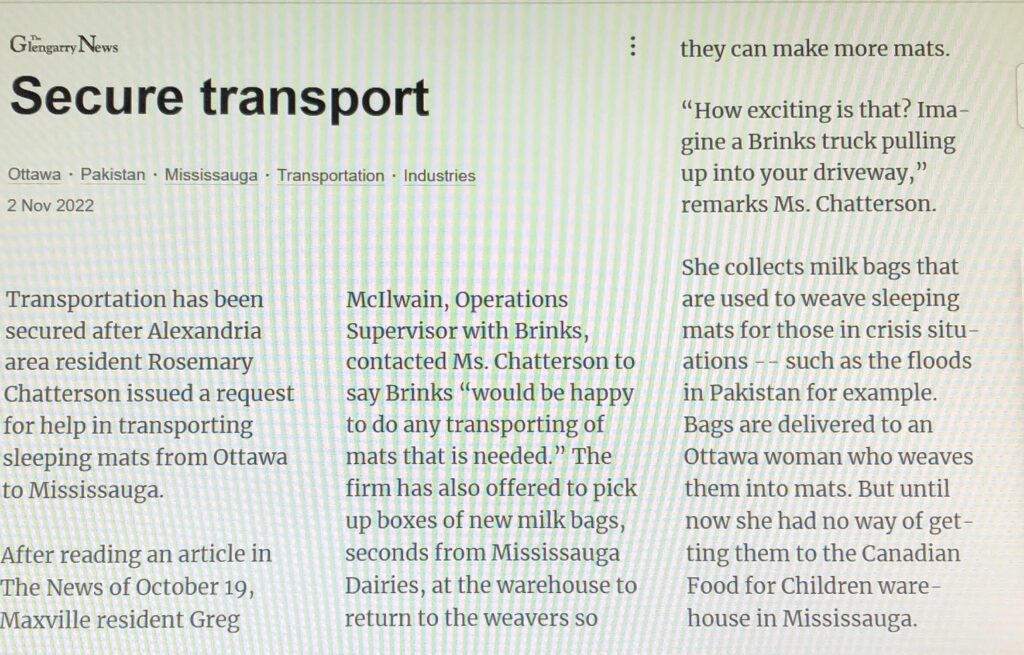 The call went out via the newsletter mailing list and mats came in from well over a dozen people in the Ottawa area. The Brinks truck in the photo is the one which made its way down the back lane of an Old Ottawa South neighborhood, and got loaded with well over 160 mats by half a dozen weavers (and spouses!). A week later, the shipment had gone from Ottawa to Toronto and on to Mississauga .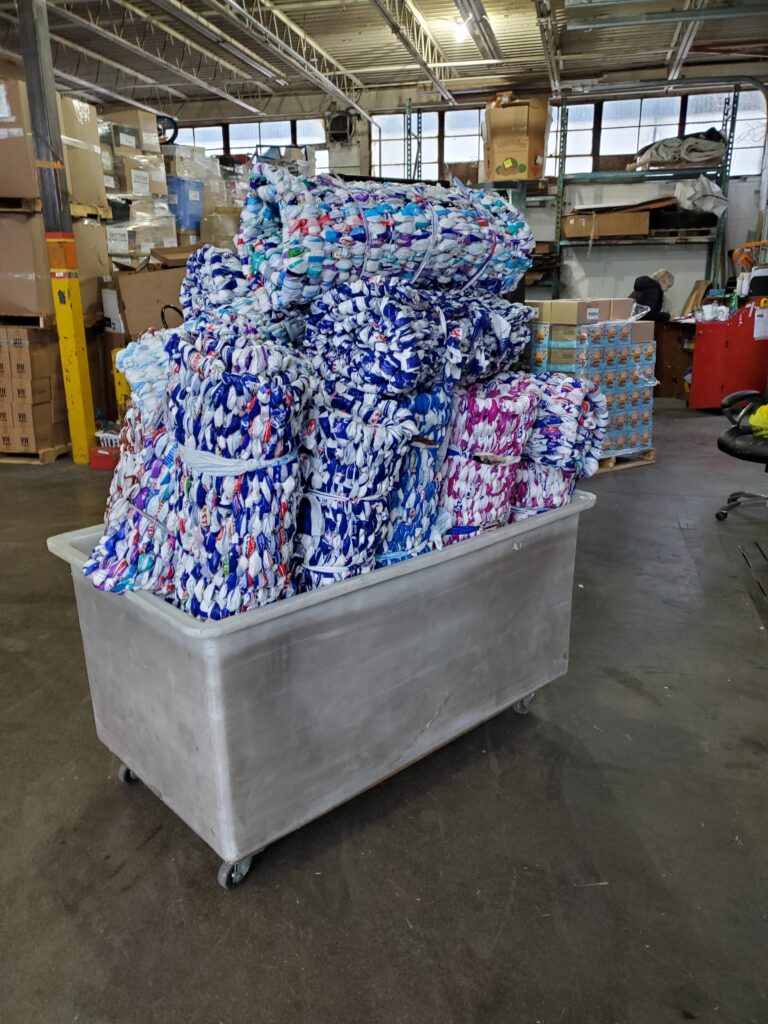 THE TAKE AWAY? MAKE MATS…MAKE MATS…THEY WILL GO WHERE THEY ARE DESPERATELY NEEDED. Thanks to Christina T. for providing the details of her very successful arrangement with Brink's.