30 million milk bags kept out landfills…
50,000 mats to sleep on sent to disaster areas, third world countries and local homeless people.
For quite some time, a community of volunteers, schools , churches, community groups and businesses across Canada have been involved in the MILKBAGSunlimited project.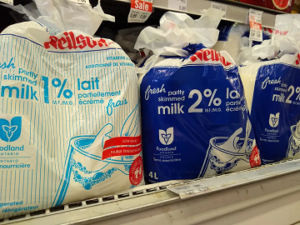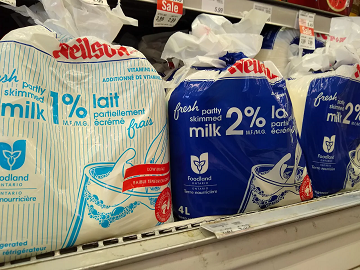 In some parts of Canada milk is sold in colorful bags that hold 3 smaller bags. Those outer bags are made of a specially strong, non-biodegradable plastic that is UV resistant. They are washable, last in the sun, bugs and snakes avoid this type of plastic and they don't retain moisture. 
It all started with making mats to be used as mattresses or, table covers for surgery use. It did not stop there. Finding out that the woven mats are very soft and comfortable with an unlimited lifespan , Milkbagsunlimited was born.
In collaboration with other charitable organizations we send mats to over 40 countries and to Canadian organisations that cater to homeless people.
Milk bags can be transformed into a multitude of products other than mats, such as purses, totes, handbags, slippers …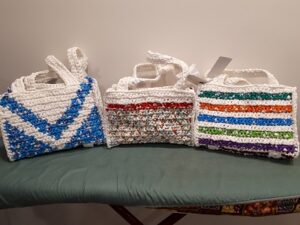 While saving the planet from discarded, non-recyclable milk bags, Angela Kesthely, the founder, realized that by giving people the tools and the coaching, income opportunities could be created: MILKBAGSunlimited became a source to micro-entrepreneurship.